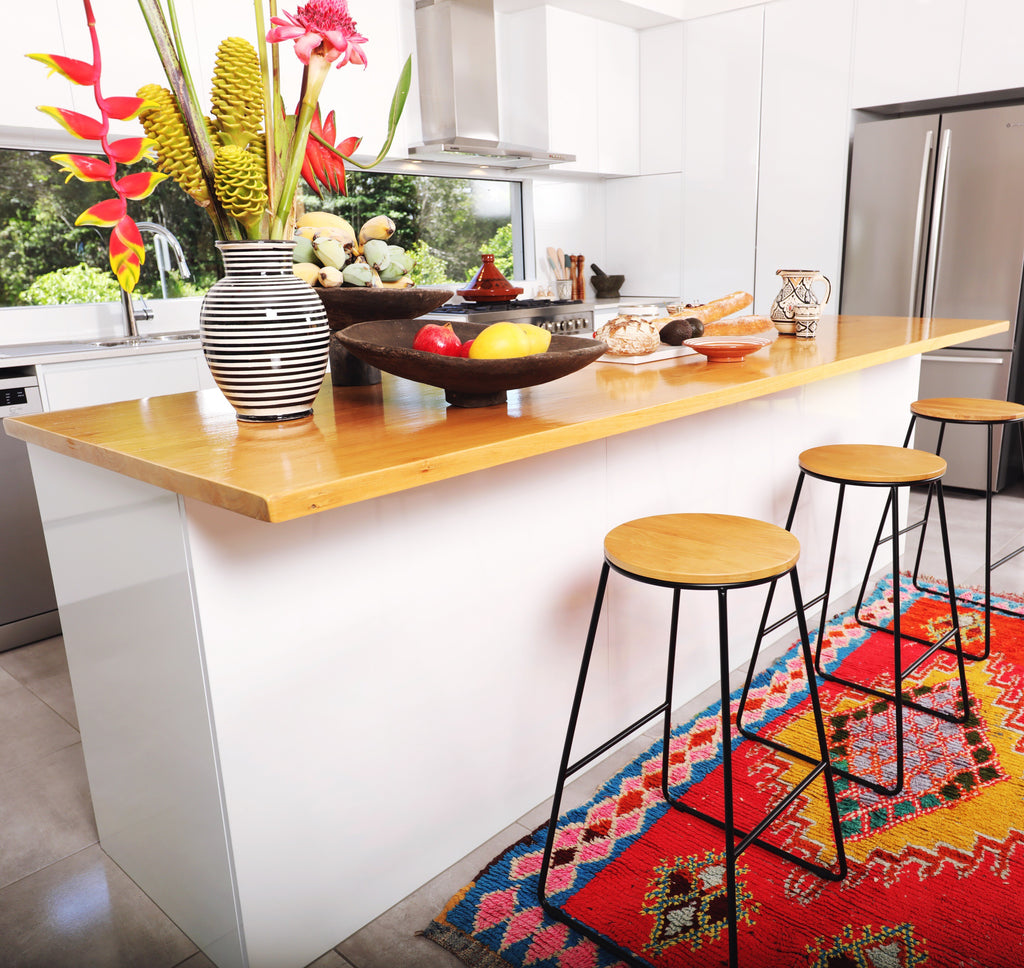 Tropical Abodes In Focus 
We recently had the pleasure of featuring in the gorgeous Tropic now Magazine, sharing some of our tips for styling your space to suit our beautiful part of the world, using House of Archeion product and natures palette. 

Tropic now is a great little read, grab your self a copy if you haven't already, or check out the link we have shared here,we love how the Aesthetic of this homegrown Magazine embodies our Tropical lifestyle with lots of focus on local business community and events, with a delightful vegetable ink print in matte finish, it really is TNQ's most stylish publication to date.

Some images we shared in this spread were styled on location in a truly beautiful modern Tropical abode, on the edge of the jungle on the tablelands, we went a little wild layering vintage Moroccan carpets and indigo blue mud cloths because well textiles are our thing, left in possession of a pile of stunning weaves like these to play with we just couldn't help ourselves!


Today is International Women's day, and it feels like the perfect day to start a new journey with our new Journal page. We look forward to really mixing it up here with all sorts of interesting and varied topics to look forward too. Big shout outs to all the amazing women who support us in our business and in life. It takes a team to make the dream work.